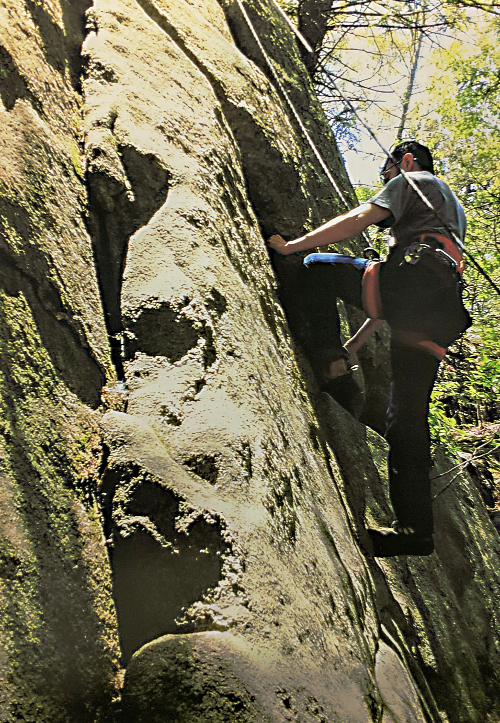 "Coach K" always aims for the top and puts his best foot forward, whether it's scaling a cliff face or winning national championships.
Known affectionately to many locals as "Coach K", Ohio native Keith Warrick is a beloved and active member of the community, as well as an avid sportsman -- everything from paraclimbing to skydiving to all sorts of summer and winter sports. Nothing has ever stopped this bright, spirited, determined young man from pursuing his dreams. Now, having conquered local and national competitions, and with the love and support of his family and community, Keith sets his sights on his next challenge: the world.
...The world championship paraclimbing competition in Innsbruck, Austria, that is.
He can't do it alone, however. To send him and his family to Innsbruck for the competition during the weeks of September 6 - September 16, we desperately need your help to raise the funds. You can do this by donating above or through another medium. If you own a business, please consider sponsoring him!
What is paraclimbing?
"Paraclimbing" or "adaptive climbing" is a form of rock climbing specifically oriented toward those with disabilities of some form. There are usually separate divisions based on different categories of disability. Since the world championships in July 2011, the IFSC has included paraclimbing among its other competitions (lead, bouldering, and speed climbing). The IFSC's world championship competition could be said to be a step below the Paralympics. You can read more information about other para sports on the Paralympics website.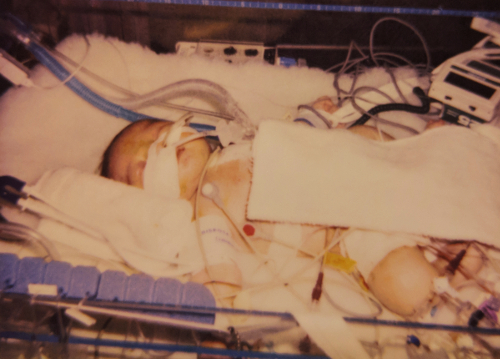 Born with life threatening health issues and multiple physical and neurological limitations, Keith underwent emergency open heart surgery within 24 hours of his birth. Doctors never expected Keith to talk or run like other kids.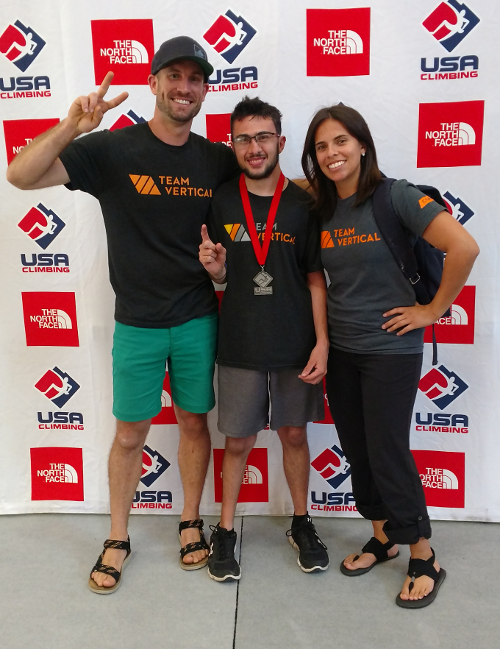 He has not allowed his disabilities to define who he is and what he can do. Now 26 years old, Keith continues to be blessed to defy the odds, flying in the face of all expectations with the heart of a champion.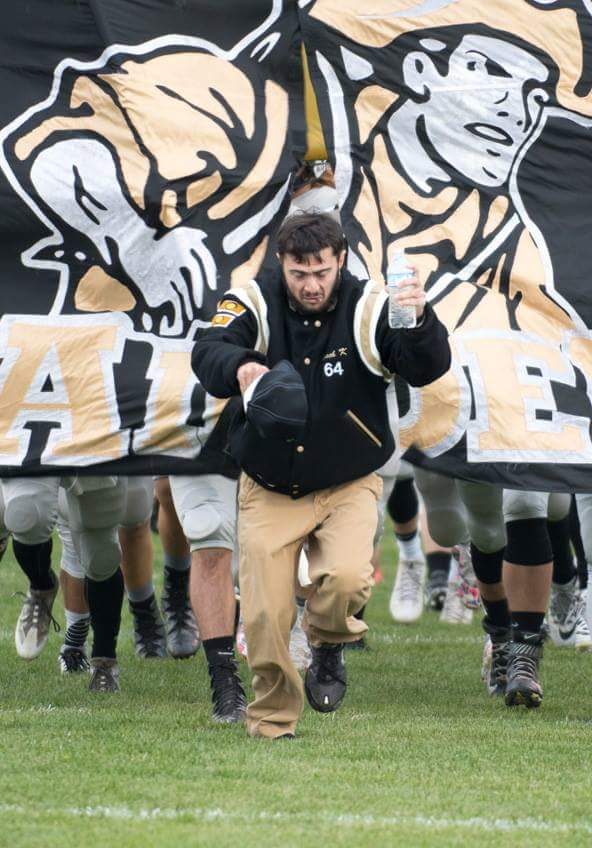 Keith has had the opportunity to do many things in our community, including leading his team in at the beginning of this game.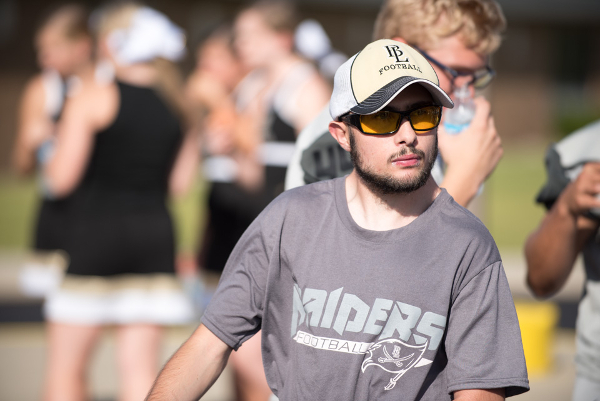 Keith is a volunteer assistant coach for the Benjamin Logan Raiders football team. Here we see him intently focused on his job.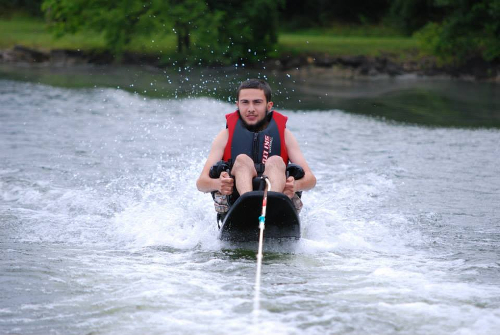 Although it's special to him, climbing isn't the only sport that Keith loves!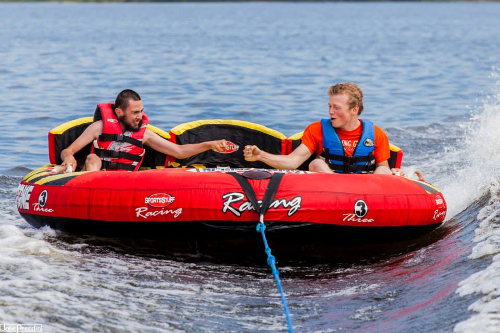 Time that isn't spent on various adventures is spent with friends and family... Taking them on adventures, of course.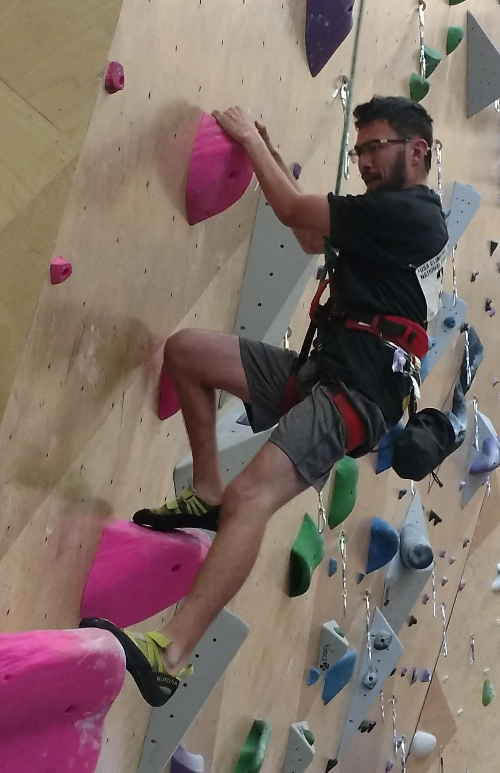 Paraclimbing and programs like the one offered at Vertical Adventures for adaptive climbers have helped Keith and those like him, full of determination and love of climbing, to be able to accomplish incredible things.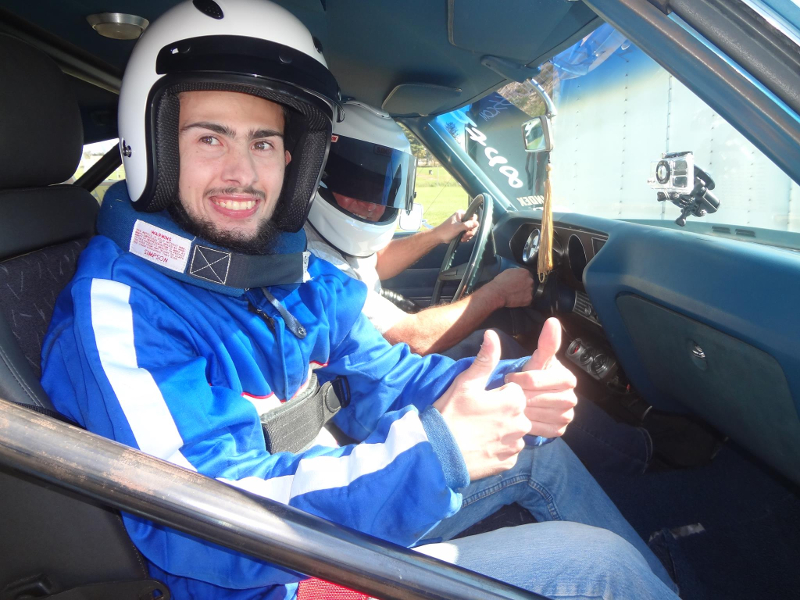 Help Keith reach his greatest heights yet!